This Week in Worship – 9/30
Dear Grace Family,
As a child, I used to dread communion Sunday. My memory is that we only served communion once every quarter or four times a year. The tradition of quarterly communion goes back to the time of the circuit riders. The circuit riding pastor would have many churches and could only visit every three months to preside over communion. Some churches continued that tradition well past the time of the circuit riders because "we have always done it that way!" The only thing I knew about communion Sunday was that church would run over 15-20 minutes. I didn't have any place else to be, but sitting still that long was torture even if we did get bread and juice.
Oh my how things have changed in my life. I no longer dread communion Sunday; in fact, I look forward to it for a number of reasons. First, I have some control how long worship will last. I work hard to plan a worship experience that fits into the Sunday morning schedule. Second, I don't just receive communion, I get to preside over the Lord's table. Every time I say the words of institution over the bread and the cup, I feel God's Holy Spirit active in my life. Finally, the ritual of communion has become foundational in my theology. We were created to live in communion with God and with each other. There is great power in gathering around Christ's table with the church body.
This Sunday we celebrate World Communion in worship. It is an opportunity to experience the Lord's supper in the context of a global community. We recognize that people of faith all over our planet are connected in this holy meal. We have plenty of differences that make us unique, but on this Sunday, we are unified as brothers and sisters in Christ.
I encourage you to come to worship in person this Sunday if possible. Watching online is a wonderful option we offer as a church, but communion is a sacred ritual that needs to be experienced in person. There is a seat prepared for you at Christ's table and everyone is welcome.
See you in worship,
Barry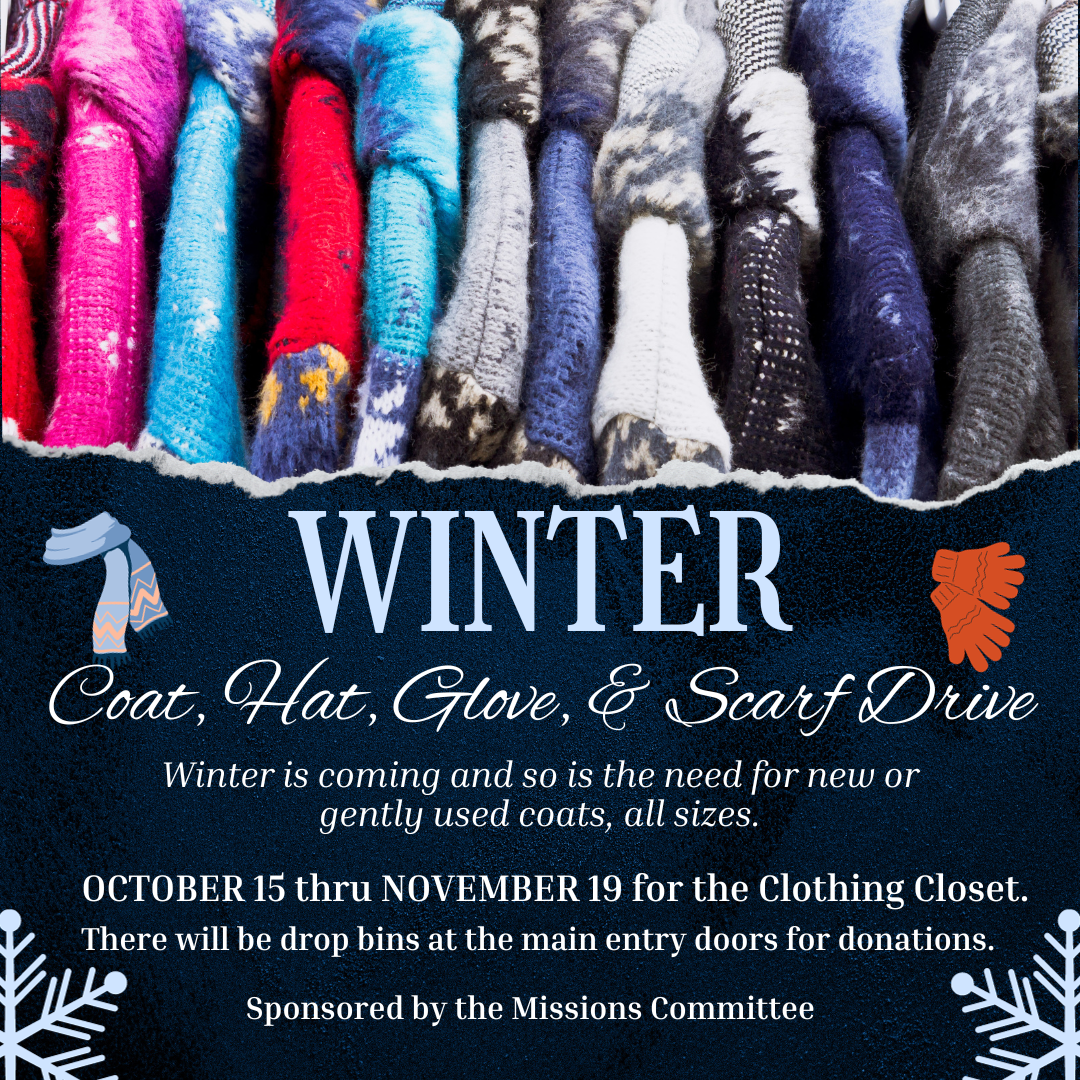 Each Tuesday Pastor Mitch publishes a devotion on his website Weeklydevotion.com.  If you'd like to receive this in your inbox, drop him an email at  [email protected] and just say "Sign me up!"