This Week in Worship 10/6
Dear Grace Family,
I should have put on a jacket this morning. I saw the forecast, but it has been hot so long, I did not believe it. Instead, I just put on my short sleeve shirt and left the house like I do most days. Now I realize that it is not going to get much warmer and the wind makes it feel even colder. I have lived in Kansas long enough that I should know better and be prepared for weather changes.
This Sunday we have another change coming in worship. We will begin a four-week sermon series called "Defying Gravity: Breaking Free to Grow." It is our stewardship sermon series, and we will cover the same subjects in our traditional worship and at Common Grace. The first week, Mitch and I will both preach sermons titled "Discovering Gravity." There are many things that hold us down and keep us from growing as followers of Christ. This series will remind us that God has a greater purpose for us as individuals and as the church to break free and soar. I am excited to share with you some of the dreams I heard at our in-home meetings as we discern our commitments for 2024.
Don't forget the workday at Center of Grace on Saturday. Come at 8:00 for coffee and donuts. I promise it will not be too hot!
See you in worship,
Barry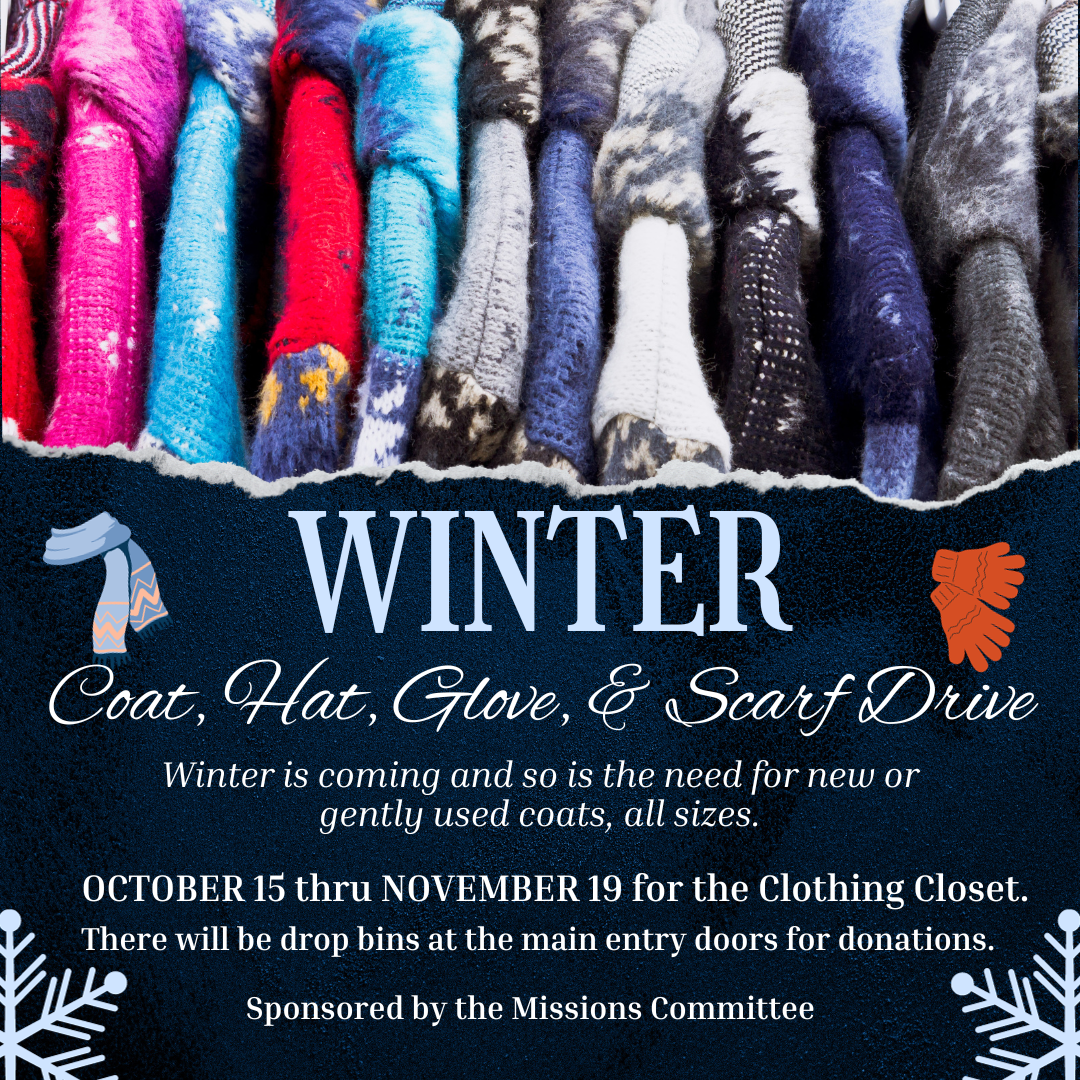 Each Tuesday Pastor Mitch publishes a devotion on his website Weeklydevotion.com. If you'd like to receive this in your inbox, drop him an email at [email protected] and just say "Sign me up!"