This Week in Worship – 10/27
Dear Grace Family,
This Sunday we will conclude our Stewardship worship series, "Defying Gravity," with Commitment Sunday. It is going to be a worship celebration as we share our commitments for the coming year. Since we have many things planned, I want to share a little preview of what to expect.
Children in Worship and Noisy Offering: October 29 is a fifth Sunday so there is no children or youth programming in the morning. Families are encouraged to come to worship together. Children are invited to wear their Halloween costumes to worship where they will receive a special treat bag (adults can wear costumes too, everyone is welcome to participate!). I will lead a children's message in worship, but the highlight will be our traditional noisy offering. You are invited to bring all the spare change you have sitting around the house as our children collect donations for The Children's Place in Kansas City. The Children's Place is a trauma center specifically serving the mental health needs of young children in our community.
Commitment Cards: At the end of worship, we will collect our "Intent to Give" cards for 2024.We call them "Intent to Give" because that is exactly what they are. It is an estimate of what we intend to give to the church operating budget. Sometimes life circumstances change and impact what we are able to give, and we are not able to fulfill our commitment, or we discover that we can give more than anticipated. We understand that, but we still ask each member of our church family to fill out a card for two reasons. The first is practical, it helps us create a budget that reflects anticipated giving. The second reason is spiritual. Generosity is a spiritual practice. We give because it feeds our spirit and helps us grow in our walk with Christ. Our annual stewardship program encourages us to prayerfully consider how we can be generous. If you have not filled out a card in the past, I encourage you make it a priority this year. If you have filled out a card, I challenge you to increase your commitment by at least 5%. If everyone at Grace increased their giving by 5%, we would be able fund each of our goals for the coming year.
What if I don't have a Commitment Card?: There are many reasons that you may not have an "Intent to Give Card." You may not have received one in the mail. You may have received one and already mailed it back or filled one out online. You may not remember where you placed it. The good news is that we will have cards available on Sunday. If you have already turned yours into the church, you can write that on a card on Sunday and still participate when we collect the cards. If you are not able to attend worship this Sunday, you can fill out a card online at this link.
Diana and I are grateful that we were appointed to serve at Grace. In just a few months, we have already witnessed many times the generous spirit of this church. Thank you for embracing us and showing us what is so amazing about Grace.
See you in worship,
Barry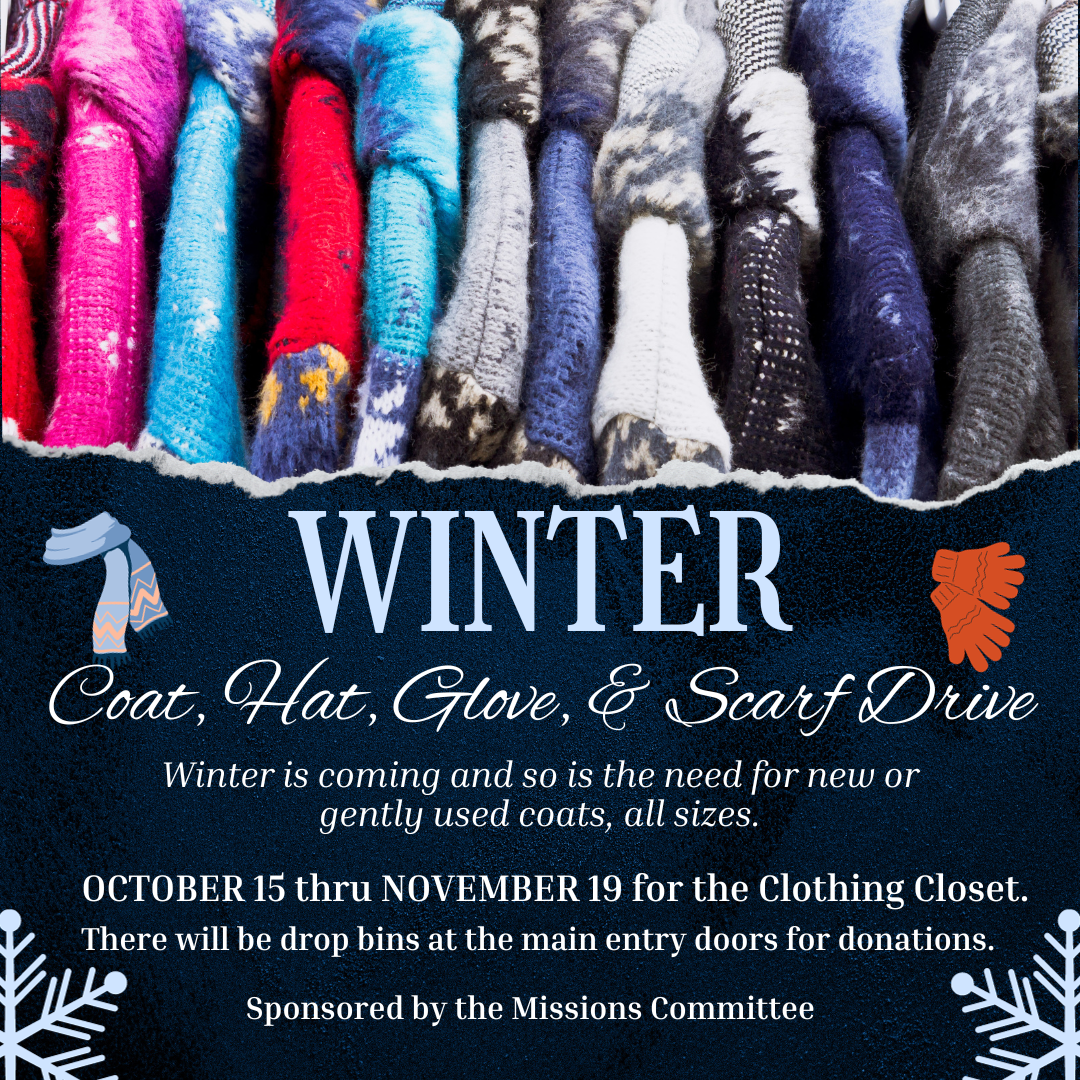 Each Tuesday Pastor Mitch publishes a devotion on his website Weeklydevotion.com. If you'd like to receive this in your inbox, drop him an email at [email protected] and just say "Sign me up!"