IN THIS ISSUE…
Ash Wednesday, Desserts Needed, February 26th Worship, Table Hosts, Donations Needed!, OCO Concert, How to Register to Bid, Senior's Computer Class, GUMY Help Needed, COG Hygiene List, Tickets on Sale
---
---
9:00 & 11:00 AM Traditional Worship
"Choices"
Rev. Mike Chamberlain
Scripture Reading:
Old Testament: Genesis 2:15-17; 3:1-7
Gospel: Matthew 4:1-11
10:15 AM Common Grace Modern Worship
Rev. Kyle Reynolds
We're continuing with our series called Short Stories with Jesus, looking at the parables and what they mean for us today! Join us each week through Easter for a fresh look at a familiar story.
---
DONATIONS NEEDED for Grace Extravaganza:
"Once Upon a Time for Missions"
Donations are a critical part of the success of this event, and we need your help to secure donations for both silent and live auctions. Past donations have included vacation timeshares, hotel getaways, gift certificates, fine art, sports tickets, event tickets, dishes, toys, jewelry, classes and even puppies! New and antique items only please. Drop off donations in the church office through March 1st.
Contact Brad Mitchell at [email protected]
or (913) 484-5378.
For general inquiries, contact Liz Dunsing at [email protected]
or (913) 269-4233.
---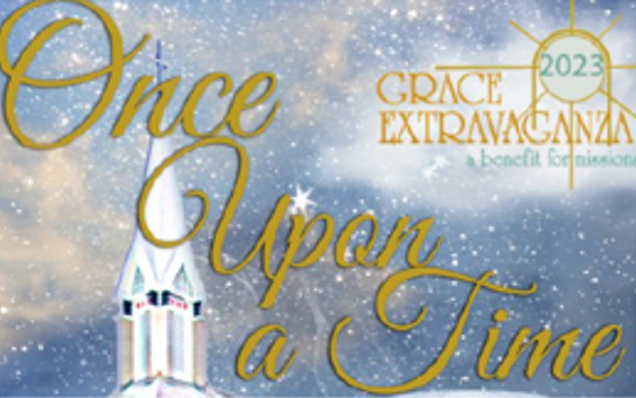 How to REGISTER to BID at Grace Extravaganza:
GRACE EXTRAVAGANZA is fast approaching and we want to let you know about some changes which will make Bidding and Paying at Extravaganza easier this year!
Remember 2021 Virtual Extravaganza? Once again, everyone will need to register for Extravaganza on our Extravaganza Website in order to Bid/Buy items.
The Silent Auction will be in person and online at 3/3/2023 from 5:30pm to 7:30pm.
The Live Auction will be Live.
Please take a moment to use the link below to register and add your credit card. It will assign you a Bid Number and will give you the option of staying anonymous on the website.
https://extravaganza2023.maxgiving.bid/register
The website is not complete at this moment – but the Registration is ready to go. Auction items will be available for preview online a day or two before the event.
For more information, contact Liz Dunsing at
[email protected] or (913) 269-4233.
Looking forward to seeing you all at Once Upon a Time at Extravaganza!!
---
Grace Extravaganza GUMY Help Needed!
Grace Extravaganza is a church-wide fundraiser for mission work at GUMC with dinner, silent auction and a live auction. The youth ministry receives a substantial amount of funds from our generous and kind members who come to Grace Extravaganza.
Participation in GE is required for all students who are attending a mission trip this summer. Students help set up, take down, and serve our members throughout the night as a small way of saying "thank you" to our congregation.
Even if you are not sure if you are going on a mission trip, or you are certain you are not, we still need your help!
Let Us Know You Are Coming Here
---
$35 for adults and $7.50 for children
Purchase Extravaganza Tickets Here
---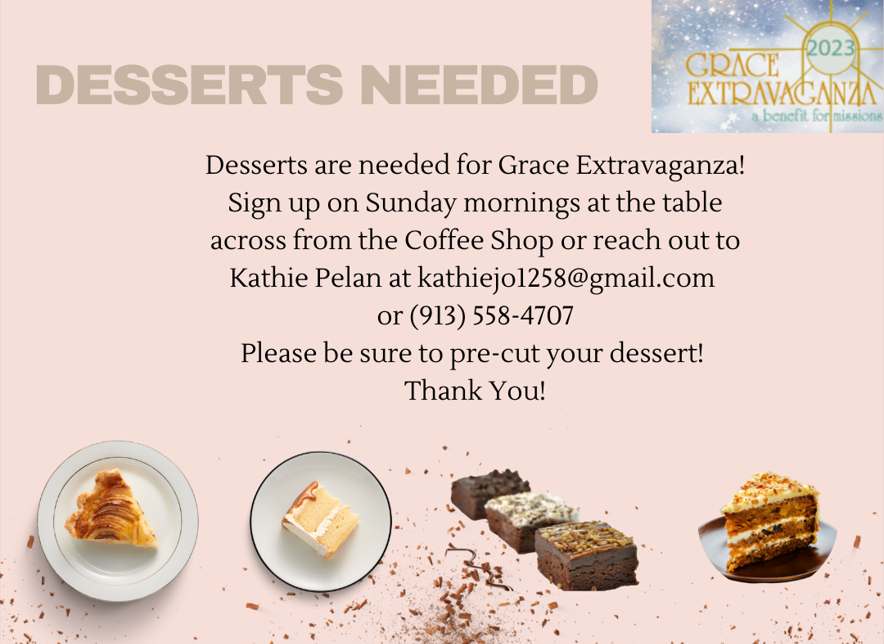 ---
---
---
Click Here to Register for Computer Class
---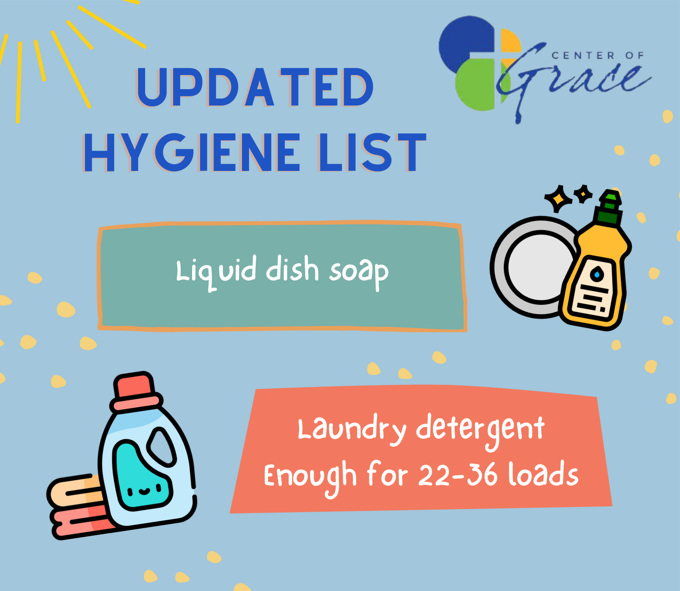 Hygiene items may be dropped off at the Center of Grace or brought to worship on Sunday mornings at the Ridgeview Campus. Look for the labeled box in the welcome area. Thank you!
---