IN THIS ISSUE…
Tech Volunteers Needed, Olathe Comm. Orch., Kids Ministry Volunteers, Line Dancing, April 30th Worship, Y.E.S. Trip June 13, Race for Clean Water, Finance Update, Tochi Trip 2023, COG Donations Needed, Good Faith Network
---
---
---
---
This week we are kicking off our fourth year of people here at Grace moving their feet to provide clean water for children in Africa. Through Team World Vision's KC Chapter, walkers and runners come together to train for the KC full or half marathon while also raising funds that support some of our most vulnerable neighbors around the world. More than two dozen people from Grace have participated – maybe this is your year! We have experienced runners, but many of us never thought we'd be able to finish a half marathon – either running or walking – but have made it together. You can, too! So whether you're looking for a little extra support and motivation to get moving, or are just excited to bring clean water to communities around the world – this is your opportunity!
You can get some introductory information at
www.teamworldvision.org/kclearnmore
or by texting COMMONGRACE to 44888.
Or, you can connect with Pastor Kyle or either of our Grace team captains for additional info or questions: Shara Embree ([email protected]) or
Tracey Nicodemus ([email protected]).Hope to see you on the trail!
---
Our Tochi Team has returned after a successful mission and reconnection with our partners in Mexico! During the week they were able to learn about the year-round work happening in the clinic, unite with old friends and new from across the United States and Mexico, and have more than a thousand visits for medical, dental, and vision services. Thank you for your partnership in prayer and your participation through the Tochi buddies program. At each of our worship services this weekend, we will be hearing from a team member about their experience and celebrating all that God is doing through our church and this partnership.
---
The Good Faith Network is a justice organization that Grace supports. Our big event, the Nehemiah Assembly, will be held on Tuesday, May 2nd at 6 pm at Resurrection UMC. Our three issues are Ending Homelessness, Affordable Housing, and Mental Health Crisis Care. We will present these along with our proposed solutions to local officials. Our power is in numbers. If you are interested and have not already been invited, Vicki Love will be outside the worship center doors after the service. She will have more information, brochures, and tickets available.
---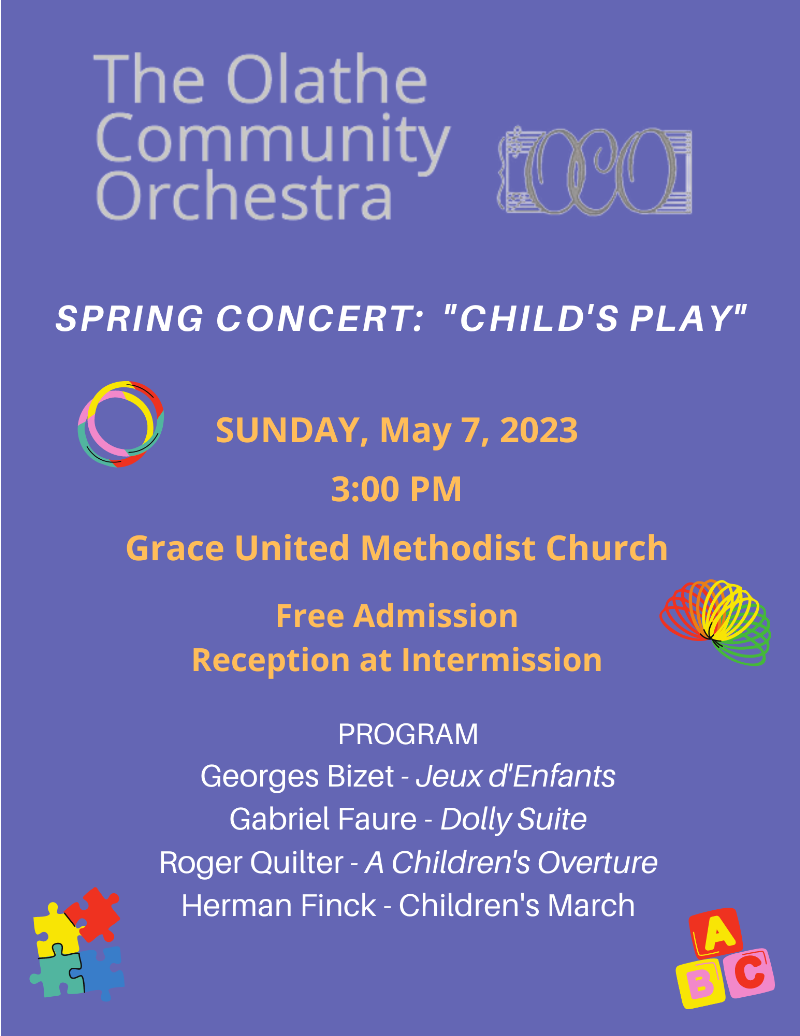 ---
LINE DANCING CLASS with Katie and Danny Goyer is scheduled for this FRIDAY, APRIL 28, 6:30-8:30 pm in the Grace Gathering Room. Using the link below,
look for it under the "FIXED PRICE ITEMS" tab.https://extravaganza2023.maxgiving.bid/about-usQuestions? Contact Liz Dunsing at
[email protected] or (913) 269-4233
---
---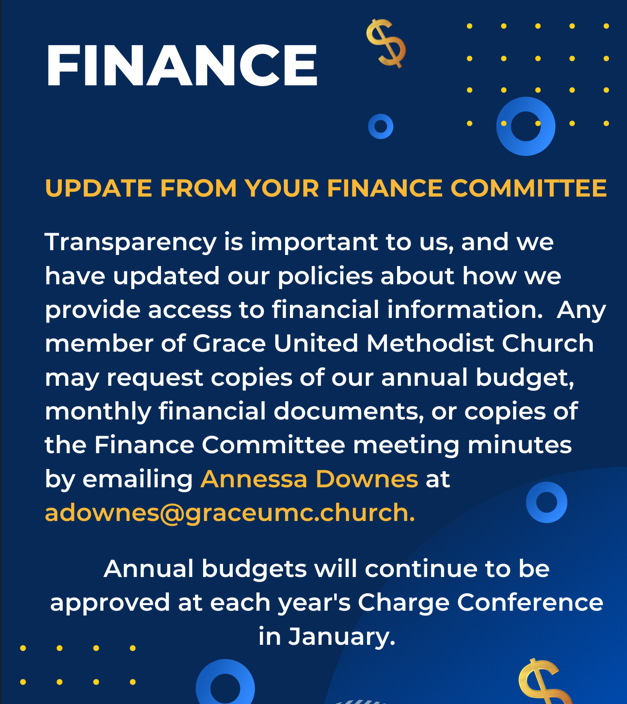 ---
---