IN THIS ISSUE…
January 16 Worship, An Invitation, Two Prayers for 2022, Grace Blood Drive, Common Grace Worship, COG Volunteers Needed, Save the Date, COG Hygiene Items, Pastor Nanette's New Study, Extravaganza 2022, Church Offices Closed

January 16, 2022
"The Bible and Door Number 3"
Rev. Dr. Nanette Roberts
Scripture Readings:
New Testament:  1 Corinthians 10:1-4
Gospel:   Matthew 16:13-20
---
Prayer Challenge 
Read each prayer once each week for 2022.

A Covenant Prayer in the Wesleyan Tradition

Prayer of Saint Francis of Assisi
---

10:15 AM Worship 
Rev. Kyle Reynolds
Common Grace kicks off their new sermon series The Hill We Climb this Sunday! Amidst all of the turbulence of last January, Amanda Gorman's Inauguration poem came with calm confidence, clarity, and a compelling vision of what it means to do life in community. Together, we'll unpack her poem and see what her words mean for a people of faith. Check out the series trailer below.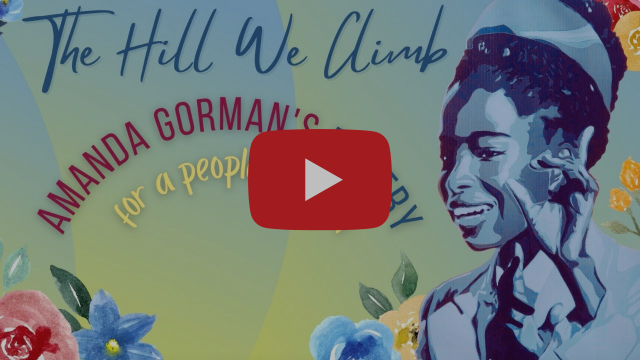 ---
Additional Opportunities to Connect
Chat With Pastors Nanette and Kyle 
Tuesday afternoons at 3:00pm via Facebook
For a Small Group Connection
Join Grace Groups!  Contact: Shawn Foreman 
---
---
PASTOR NANETTE'S THURSDAY MORNING
STUDY STARTS!!

January 20-February 24
Thursday mornings:  9:30-11:00 am
The Bible Tells Me So: Why Defending Scripture Has Made Us Unable to Read It by author Peter Enns begins by offering this good news, "I believe God wants us to take the Bible seriously, but I don't believe God wants us to suppress our questions about it . . . and what if God is actually fine with the Bible just as it is without needing anyone to stand guard over it?  Not the well-behaved-everything-is-in-order version we create, but the messy, troubling, weird, and ancient Bible that we actually have?  Maybe THIS Bible has something to show us about our own sacred journey of faith."  As author Rob Bell says about this book, "If you've ever struggled with the violent or contradictory or just plain strange passage in the Bible, this book is for you . . . and Enns is funny."  All are welcome!
---
SAVE THE DATE FOR GRACE EXTRAVAGANZA!

WE ARE GOING BACK TO THE FUTURE TO RAISE FUNDS!
Grace Extravaganza is an annual benefit dinner and auction to raise funds for our Missions and Ministries. This year on Friday, March 4th, we will host a Back to the Future Event with food, music and fun – all to benefit the missions of our church and The Center of Grace. Kids get to join in too and have their very own Extravaganza Event! Tickets will go on sale Sunday, February 6th. Visit our table outside the Coffee Shop for sign ups, forms and information.
VOLUNTEERS ARE NEEDED FOR:
Table Hosts:  Play host at a table for the evening.  No cooking or cleaning required  –  just decorate your table and fill it with friends!
Contact: Kathie Pelan at 
(913) 558-4707
OR
Kim Reid at 
(913) 530-6478
Donations for Silent & Live Auctions:  Past donations have included vacation homes, hotel getaways, gift certificates, fine art, jewelry, toys, tickets to sporting events and other events, classes and even puppies!  New and Antique items only please. Drop off donations in the church office through March 2nd.
Contact: Sharon Spencer at 
(913) 485-0692
For more information contact: Liz Dunsing at 
or (913) 269-4233.
---

You are invited to join us for our
Contemplative Community Gathering
First Christian Church Olathe
200 E Loula
Sunday, January 16
3:00PM
Please enter from Loula Street through the double doors. There will be some steps to go up inside the building. If you would like to use the elevator to enter the building, park in the parking lot on the north side of the building and take the elevator to the top floor.
Leader: Rev. Rob Carr, Disciples of Christ Pastor
Practice: Centering Prayer
Rob will lead us in a teaching time about the practice of Centering Prayer and then we will engage the practice.  All are welcome. Please share this invitation with others who might be looking for an experience of the Sacred within the safe space of this community.
If you have questions, please be in touch with Pastor Sherry McGlaughlin, 
or 816-916-5524.
An RSVP to the above email is not necessary, but appreciated.
---
---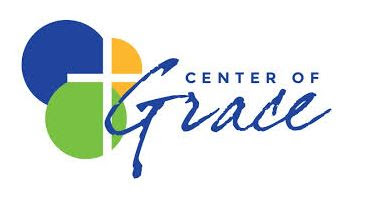 Please bring donations to the Center of Grace and bring them in through the temporary office door.  There will be a sign posted outside the door.  Thank you!
M – F  8:30 am – Noon and 1:00-4:00 pm
---
CHURCH OFFICES CLOSED

The church offices will be closed MONDAY, JANUARY 17,
in observance of Martin Luther King Jr. Day.