IN THIS ISSUE…
January 9th Traditional Worship, Extravaganza 2022, Two Prayers for 2022, COG Clothes Closet, Common Grace Worship, COG Donation List, Volunteers for Grace Kids, Grace Charge Conference
Sermon:  "Ah-Ha, Eureka, & other Epiphanies"
Rev. Dr. Nanette Roberts
Scripture Readings
Old Testament:  Isaiah 60:1-6
Gospel:  Matthew 2:1-12
Pastor Nanette has asked the congregation to read the following two prayers once each week for 2022!
A Covenant Prayer in the Wesleyan Tradition
I am no longer my own, but thine.
Put me to what thou wilt, rank me with whom thou wilt.
Put me to doing, put me to suffering.
Let me be employed by thee or laid aside for thee,
Exalted for thee or brought low by thee.
Let me be full, let me be empty.
Let me have all things, let me have nothing.
I freely and heartily yield all things to thy pleasure and disposal.
And now, O glorious and blessed God,
Father, Son, and Holy Spirit,
Thou art mine, and I am thine. So be it.
And the covenant which I have made on earth,
Let it be ratified in heaven.  Amen.
Prayer of Saint Francis of Assisi
Lord, make me an instrument of your peace.
Where there is hatred, let me sow love;
Where there is injury, pardon;
Where there is doubt, faith;
Where there is despair, hope;
Where there is darkness, light;
Where there is sadness, joy.
O Divine Master,
Grant that I may not so much seek to be consoled as to console;
To be understood as to understand;
To be loved as to love.
For it is in giving that we receive;
It is in pardoning that we are pardoned;
And it is in dying that we are born to eternal life.  Amen.
10:15 AM Worship – January 9th
Sermon: "Truth and Restoration"
Scripture:  Luke 3:2-22
Rev. Kyle Reynolds
Additional Opportunities to Connect
Chat With Pastors Nanette and Kyle 
Tuesday afternoons at 3:00pm via Facebook
For a Small Group Connection
Join Grace Groups!  Contact: Shawn Foreman 
Volunteers Needed for Sunday Mornings: Grace Kids Ministry believes that consistent, caring leaders can share God's love and influence a child for Jesus like nothing else, and we want you to join our volunteer team! We are looking for leaders who can serve at least twice a month (unless you are sick or out of town) in our children's programming at 9:00 am on Sunday mornings.  Additionally, we are looking for volunteers in our nursery at both the 9:00 am and 10:15 services. All volunteers 16 and up must complete a background check and our Safe Gatherings course (online). If you are interested or have questions, please contact Stacy Guerrero at 
The 2022 Annual Charge Conference is scheduled for 7 pm tomorrow January 4, 2022 in the Grace Gathering room. All church members are invited and encouraged to attend this meeting. The Charge Conference is held every year to share information about the working of the Church. We hope to see you all there!
SAVE THE DATE FOR GRACE EXTRAVAGANZA!
WE ARE GOING BACK TO THE FUTURE TO RAISE FUNDS!
Grace Extravaganza is an annual benefit dinner and auction to raise funds for our Missions and Ministries. This year on Friday, March 4th, we will host a Back to the Future Event with food, music and fun – all to benefit the missions of our church and The Center of Grace. Kids get to join in too and have their very own Extravaganza Event! Tickets will go on sale Sunday, February 6th. Visit our table outside the Coffee Shop for sign ups, forms and information.
VOLUNTEERS ARE NEEDED FOR:
Table Hosts:  Play host at a table for the evening.  No cooking or cleaning required  –  just decorate your table and fill it with friends!
Contact: Kathie Pelan at 
(913) 585-1159
OR
Kim Reid at 
(913) 530-6478
Donations for Silent & Live Auctions:  Past donations have included vacation homes, hotel getaways, gift certificates, fine art, jewelry, toys, tickets to sporting events and other events, classes and even puppies!  New and Antique items only please. Drop off donations in the church office through March 2nd.
Contact: Sharon Spencer at 
(913) 485-0692
For more information contact: Liz Dunsing at 
or (913) 269-4233.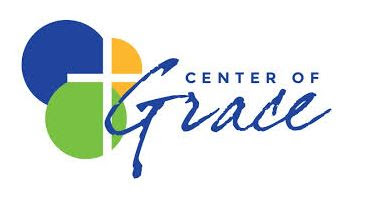 THE CLOTHES CLOSET WILL BE  ACCEPTING DONATIONS AFTER JANUARY 10.  THANK YOU!
Donation List for Hygiene Kits 
Please bring donations to the Center of Grace and bring them in through the temporary office door. There will be a sign posted outside the door. Thank you!
M – F  8:30 a.m. – Noon and 1:00 – 4:00 p.m.
Center of Grace is in need of the following:
– toothbrushes
– dish soap (14-20 oz)
– toilet paper
– deodorant (men & women)
– shampoo & conditioner