IN THIS ISSUE…
Christmas Eve Services, Finance Update, Wednesday Worshipers, Grace Giving-Stock & Equities, Sunday, December 26, Year-End Giving, January 2 Worship, COG Clothes Closet, Grace Kids Updates, COG Donation List, Christmas Poinsettias, Grace Charge Conference, Holiday Office Hours
3 PM – Interactive Family Service
Rev. Dr. Nanette Roberts
6 PM – Common Grace Modern Worship
"Leading Light"
Rev. Kyle Reynolds
5 PM, 7 PM & 11 PM
"Christmas? NOT CANCELLED!!!"
Rev. Dr. Nanette Roberts
Hey everyone!  We decided to add an 11:00 PM Christmas Eve service so we can ring the bell at midnight!  Celebrate the arrival of Christmas Day by joining Pastor Nanette and Pastor Kyle for this beautiful service.
All services will celebrate communion & candlelight.
Nursery care provided for the 5, 6, and 7 PM services.
Christmas Eve online worship for Grace UMC and Common Grace available on demand beginning at 10:00 AM December 24.
For Our WEDNESDAY Worshipers!
We will not have 5:30 pm worship on December 22, but look forward to seeing you on the 29th!

Volunteers Needed for Sunday Mornings: Grace Kids Ministry believes that consistent, caring leaders can share God's love and influence a child for Jesus like nothing else, and we want you to join our volunteer team! We are looking for leaders who can serve at least twice a month (unless you are sick or out of town) in our children's programming at 9:00 am on Sunday mornings.  Additionally, we are looking for volunteers in our nursery at both the 9:00 am and 10:15 services. All volunteers 16 and up must complete a background check and our Safe Gatherings course (online). If you are interested or have questions, please contact Stacy Guerrero at 
Additional Opportunities to Connect
Chat With Pastors Nanette and Kyle 
Tuesday afternoons at 3:00pm via Facebook
For a Small Group Connection
Join Grace Groups!  Contact: Shawn Foreman 
Grace Christmas Poinsettias

The 2022 Annual Charge Conference is scheduled for 7 pm on January 4, 2022 in the Grace Gathering room. All church members are invited and encouraged to attend this meeting. The Charge Conference is held every year to share information about the working of the Church. We hope to see you all there!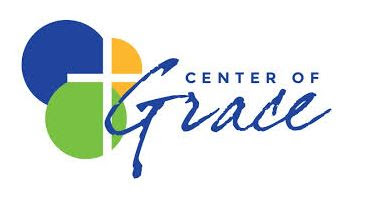 THE CLOTHES CLOSET WILL BE CLOSED THE LAST 2 WEEKS OF DECEMBER.  WE WILL BE GLAD TO ACCEPT DONATIONS AFTER JANUARY 10.  THANK YOU!
Donation List for Hygiene Kits 
Please bring donations to the Center of Grace and bring them in through the temporary office door. There will be a sign posted outside the door. Thank you!
M – F  8:30 a.m. – Noon and 1:00 – 4:00 p.m.
Center of Grace is in need of the following:
– toothbrushes
– dish soap (14-20 oz)
– toilet paper
– deodorant (men & women)
– shampoo & conditioner