IN THIS ISSUE…
Worship Dec. 19, Angel Tree, Christmas Eve Services, Year-End Giving, Christmas Eve Volunteers, COG Clothes Closet, Grace Kids Update, COG Donation List, Poinsettias, Thank You from Pastor Kyle, Holiday Office Hours
---
Sermon Series: "Christmas Isn't Cancelled"
Sunday, December 19
9:00 & 11:00 a.m. In-person Traditional Worship
"Love? Not Cancelled"
Rev. Dr. Nanette Roberts
Scripture Readings
Old Testament: Isaiah 63:7-9
Gospel: Matthew 1:18-21
Fourth Sunday of Advent
COMMON GRACE Worship – 10:15 am
Additional Opportunities to Connect
Chat With Pastors Nanette and Kyle 
Tuesday afternoons at 3:00pm via Facebook
For a Small Group Connection
Join Grace Groups!  Contact: Shawn Foreman 
3:00 PM Interactive Family Service – Celebration Center
5:00 PM Traditional Service – Celebration Center
6:00 PM Common Grace Modern Worship – Grace Gathering
7:00 PM Traditional Service – Celebration Center
All services will celebrate communion & candlelight.
Nursery care provided for the 5, 6, and 7 PM services.
---

Dec. 26 & Jan 2:  There will be no children and youth programming the weeks of December 26th and January 2nd. We encourage you to worship these weeks together as a family! Have a very Merry Christmas and a Happy New Year!
Volunteers Needed for Sunday Mornings: Grace Kids Ministry believes that consistent, caring leaders can share God's love and influence a child for Jesus like nothing else, and we want you to join our volunteer team! We are looking for leaders who can serve at least twice a month (unless you are sick or out of town) in our children's programming at 9:00 am on Sunday mornings.  Additionally, we are looking for volunteers in our nursery at both the 9:00 am and 10:15 services. All volunteers 16 and up must complete a background check and our Safe Gatherings course (online). If you are interested or have questions, please contact Stacy Guerrero at 
---
Honor Someone This Christmas

This Advent season, help us decorate the church by purchasing a poinsettia in honor or memory of someone of your choice. Poinsettias are 8″ plants, for $25 each. After they've been used to beautify our church services for the season, they will be available for pickup after Christmas Eve services, or the following week during office hours, to decorate your home.
Please calculate the amount you owe, then jump over to our giving portal to make your one-time payment to the poinsettia fund.  A check can also be written to "Grace UMC" and placed in the mail or offering basket, or brought by the church office.  Also, please follow up with an email to Charlene Parkinson, Grace Administrative Assistant at  with information regarding who is purchasing the poinsettias, who they are in honor or memory of, and number of plants purchased. Poinsettia forms are also available on the tables with the offering baskets in the back of the Celebration Center. Thank you!
---
Thank You! 
I want to offer my heartfelt thanks to those of you who were able to attend, invite a friend, or share about our Living Nativity! We saw a great crowd that weekend – including many, many new faces! Part of why events like this are so important is because they help people find their way to the church – a prospect that can feel overwhelming at times. But you all – with your invitation, hospitality, and investment – helped others to do just that. So thank you! It was a great day, and it's only possible because of this great community called Grace. I hope you'll be on the lookout for more ways to invite people into community, and more ways for us to celebrate together, in the days and year ahead.
Grace + Peace,
Pastor Kyle
PS – Cyrus the Camel said he had a great time visiting Grace, too!
---
2021 Grace Angel Tree
Angels are ready to be adopted for Christmas!  Angel requests for toys, clothes and gift items can be found on the tree in the Celebration Center.  Please return all gifts to the church by Dec. 14th. Want to adopt by email?  Send a note to [email protected].com before Dec. 4th and she will email you an Angel Tag!
---
---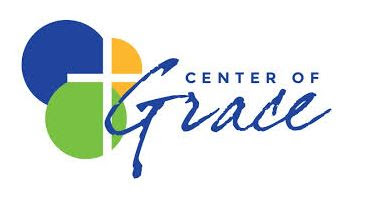 THE CLOTHES CLOSET WILL BE CLOSED THE LAST 2 WEEKS OF DECEMBER.  WE WILL BE GLAD TO ACCEPT DONATIONS AFTER JANUARY 10.  THANK YOU!
Donation List for Hygiene Kits 
Please bring donations to the Center of Grace and bring them in through the temporary office door. There will be a sign posted outside the door. Thank you!
M – F  8:30 a.m. – Noon and 1:00 – 4:00 p.m.
Center of Grace is in need of the following:
– toothbrushes
– dish soap (14-20 oz)
– toilet paper
– deodorant (men & women)
– shampoo & conditioner