IN THIS ISSUE…
Happy Thanksgiving, Mayor's Children's Fund, Worship Nov. 24, COG Clothes Closet, Living Nativity, COG Donation List, Grace Kids, Finance Comm. Update, Grace Coffee Shop, Gifts of Stocks & Equities, Nanette's Advent Study, Alternative Gift Fair, Church Office Announcement, Cub Scout Spaghetti Dinner
---
There will not be a 5:30 pm worship service on Wednesday, November 24. See you next week!
Sermon Series: "Christmas Isn't Cancelled"
Sunday, November 28
9:00 & 11:00 a.m. In-person Traditional Worship
"Hope? Not Cancelled"
Rev. Dr. Nanette Roberts
Scripture Readings
Old Testament: Jeremiah 33:14-16
Gospel:  Luke 21:25-36
First Sunday of Advent
COMMON GRACE Worship – 10:15 am
Additional Opportunities to Connect
Chat With Pastors Nanette and Kyle 
Tuesday afternoons at 3:00pm via Facebook
For a Small Group Connection
Join Grace Groups!  Contact: Shawn Foreman 
---

CHRISTMAS EVE VOLUNTEERS
We are looking for volunteers to serve in the nursery/childcare room during Christmas Eve services.  If you would be willing to serve during the 5:00 pm, 6:00 pm or 7:00 pm worship service(s) please contact Stacy Guerrero at .
FAMILY WORSHIP
There will be no children or youth programming Sunday, November 27th. We hope you will take this time to worship together as a family this Thanksgiving weekend!
SUNDAY VOLUNTEERS
We are so happy to see more of our kids and families returning to in-person programming and we could use some volunteers! If you would be interested in serving with an age level group (Two years old – 5th grade) 1-2 times a month during the 9:00 – 10:00 am hour please contact Stacy Guerrero!  Activities, supplies, and fun provided!
---
---

God Breaks Through at Christmas focuses on four different aspects of life transformed by Jesus Christ:  Silence; Nights of the soul; Seemingly impossible situations; and Chaos.  The conclusion is the greatest breakthrough of all, as God breaks through our hopelessness with hope.  Join in-person or on-line as a part of the spiritual foundation of our gathered journey toward Christmas! Led by Pastor Nanette.  Books are now available in the office for $15.
---

It is not too late to find a Christmas gift for your loved one while simultaneously helping to serve the needs of our community – all from the comfort of home. The two options include:
Purchasing a gift from the Alternative Gift Fair online. Learn more!
Purchasing gifts online from Ten Thousand Villages to support Grace Missions! With any purchase made online from November 21 to 28, 15% of your purchase will be donated back to Missions. Enter discount code GRACEUMC21 before checking out. tenthousandvillages.com
---

The Cub Scouts are selling tickets for their upcoming spaghetti dinner fundraiser between services at Grace on 11/28 and 12/5.  Tickets can also be purchased at the door Saturday 12/11.  Thank you for supporting these scouts as they raise money for their program and camps!
---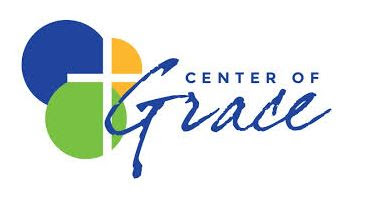 The Center of Grace is one of the biggest beneficiaries of the Olathe Mayor's Children's Fund. In the upcoming weeks, you have two ways that you can support the Fund and support the Center! First, you can participate in the Eggstravaganza dinner hosted by First Watch on Thursday, December 2. Enjoy a great meal with plenty of fun! Tickets and info here. The second option is to purchase raffle tickets for a chance to win a weeklong getaway in an RV, courtesy of Olathe Ford RV! Details and tickets available here.
VOLUNTEER OPPORTUNITY AT THE CENTER OF GRACE
Volunteers are needed for the Clothes Closet on Wednesdays from 5 to 7pm and Saturdays from 9 to 11am, while we are open for shoppers. We welcome your help once a month. Please email Pastor Sylvia at [email protected]center to sign up or if you have any questions.
Donation List for Hygiene Kits 

Please bring donations to the Center of Grace and bring them in through the temporary office door. There will be a sign posted outside the door. Thank you!
M – F  8:30 a.m. – Noon and 1:00 – 4:00 p.m.
Center of Grace is in need of the following:
– toothbrushes
– dish soap (14-20 oz)
– toilet paper
– deodorant (men & women)
– shampoo & conditioner
---
---
---
---