IN THIS ISSUE…
Fall Kickoff Follow-up, COG Open House, Sunday, Sept. 19, Steak Fry Benefit, Common Grace, Donations for COG, Life Groups 2021, GUMY Fall Events, Stay Connected
---
THANK YOU FOR CELEBRATING WITH US!!
Thanks to all who were able to celebrate Grace's Fall Kickoff yesterday!! It was a fantastic day filled with delicious food from our three food trucks, connecting with friends we haven't seen in quite some time, yard games, face painting, live music, and the blessing of the backpacks. There was something for everyone! We are so grateful for our Grace community, and look forward to all that is in store for us as we move into a new season together!
---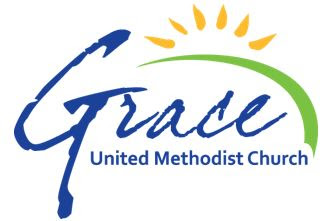 Sunday, September 19
8:00, 9:00 & 11:00 a.m. In-person Traditional Worship
"How Then Shall We Live: Faith"
Rev. Dr. Nanette Roberts
Scripture Readings
Old Testament: Exodus 3:1-4
Gospel: Mark 9:33-37
---
COMMON GRACE Worship – 10:15 am
This month at Common Grace, we're taking a look at our identity as a community. As we move into a new season, who is it that God has called us to be? How are we to live in the world? What is our unique purpose? Join us for a three-week sermon series as we remember who we are!
---
LAST WEEK TO REGISTER!
Our Fall schedule of Life Groups and Grace Groups, discipleship and learning and growing in relationship with God and one another is waiting for YOU!  Follow this link to register for your time and place and space!
https://graceumc.church/ministries/general-adult-ministries/
---
Additional Opportunities to Connect
Chat With Pastors Nanette and Kyle 
Tuesday afternoons at 3:00pm via Facebook
For a Small Group Connection
Join Grace Groups!  Contact: Shawn Foreman 
---
Come Kick Off Fall With GUMY!
Louisburg Cider Mill
We will be going to Louisburg Cider Mill to enjoy delicious fall foods, a firepit for smores, cider-donuts, and a jump pillow!
Open for 6th-12th graders! Bring a friend!
Cost is $10 per person.
Due to COVID-19, drop off and pick up will be at the Cider Mill, 6pm for drop off and 930pm for pick up.
Ignite Fall Day Away
Engage in a spiritual retreat with Bible Study, small-group discussions and exercises; Connect with friends and leaders; Canoe, ropes course, archery, and more!
Register for both events on the website!
---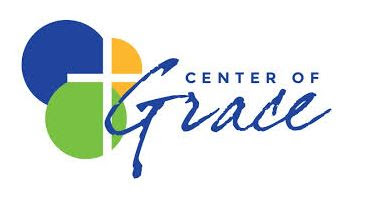 ---
---
DONATIONS FOR CENTER OF GRACE
Please bring donations to the Center of Grace and bring them in through the temporary office door.  There will be a sign posted outside the door. Thank you!
M-F  8:30 a.m. – Noon and 1:00-4:00 p.m.
Center of Grace is in need of the following donations:
– small liquid laundry detergent
– small liquid dish detergent
– regular size shampoo and conditioner
– toothpaste and toothbrushes
---
Want to know what's coming up at the church? Need a place to listen and watch sermons, read Nanette's blog, and read your Bible? Our app has it all! Search "Grace UMC Olathe" on your app store, and download our free app! We can't wait to connect with you!