Sunday, March 7
Celebration of Holy Communion
Scripture Readings 
Old Testament: Joshua 6:1-5
New Testament: Philippians 2:6-11
On-Line Worship
Pastor Nanette's Traditional Service at 9:15AM
Pastor Kyle's Common Grace Contemporary Service at 10:45AM 
Join us on Facebook, our website or YouTube as we stream at those times.  If you miss seeing us on Sunday, the sermons will be posted later on the Grace Website, YouTube, Facebook and our Grace App.
Additional Opportunities to Connect 
Chat With Pastors Nanette and Kyle 
Tuesday afternoons at 3:00pm via Facebook
Virtual Coffee Talk With Pastor Kyle
Thursday afternoons from 4:00 to 5:15 via ZOOM Coffee Talk Zoom Meeting
For a Small Group Connection
Join Grace Groups!  Contact: Shawn Foreman 
---
---
This Easter, help us decorate the church by buying an Easter Lily in honor or memory of someone of your choice.  Lilies are 8″ plants for $20 each.  After they have been used to beautify our sanctuary, they will be available for pickup following Easter. Please determine how many you would like, calculate the amount, then jump over to our giving portal to make your one-time payment to the Easter Lily Fund. Once you complete your purchase, contact Charlene Parkinson, at  listing the names of those you are memorializing or honoring.  Thank you!
---
BIDDING HAS BEGUN – Check out these items!!

Virtual Extravaganza 2021 is Happening Now!!!
Have you registered?
Be sure you go to the site  –  Register  –  and Bid on the Great items!
https://Extravaganza2021.maxgiving.bid/about-us
Don't miss out on the Great items that are available for bidding:
A beautiful Handmade Wooden Tray that is made from an old church pew from The Center of Grace
Handmade Wooden Christmas Trees
Handmade Wooden Wine Caddies with Wine Glasses
A trip to Mexico with Lodging and Airfare paid
A week at a home on the lake
Handmade Wooden Toys
Gift Cards
Gift Baskets
And much more!!!  Please take the time to go on and look around – there is something for everyone. Don't miss out!
Bidding ends this Friday at 10:00pm.  The top bidder at that time will get the item!  Make sure it is YOU!
Don't miss the Video in the Fund-the-Need section that tells you where your donations will be used.  We need you to help make this a success.
Also – be sure to see the Extravaganza Streaming Celebration with Nanette and Kyle this Friday, at 7:00 pm!  It will be tons of fun!!!
Pickup for purchased items will be Saturday, March 6th from 10am – 5pm.  It will be first come first serve!  Please to to the church office parking lot and let us help you.  If you are unavailable on the 6th or 7th, you will need to make an appt. for a later date.
Thank you for doing your part to make this Event a Success !!!
---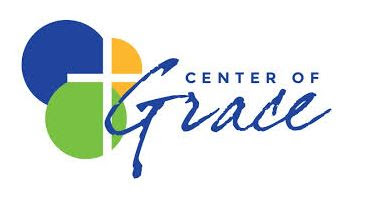 Can You Help With These Items for Hygiene Kits?
Regular size shampoo and conditioner
Shaving Cream
Toilet Paper
You can bring them to the CENTER OF GRACE:
Monday thru Friday
8:30 am – Noon and 1:00 – 4:00 pm.
THANK YOU!
---