Scripture Readings for Sunday, February 21
Old Testament: Genesis 9:8-17
Gospel: Mark 4:21-25
On-Line Worship
Pastor Nanette's Traditional Service at 9:15AM
Pastor Kyle's Common Grace Contemporary Service at 10:45AM 
Join us on Facebook, our website or YouTube as we stream at those times.  If you miss seeing us on Sunday, the sermons will be posted later on the Grace Website, YouTube, Facebook and our Grace App.
Additional Opportunities to Connect 
Chat With Pastors Nanette and Kyle 
Tuesday afternoons at 3:00pm via Facebook
Virtual Coffee Talk With Pastor Kyle
Thursday afternoons from 4:00 to 5:15 via ZOOM  Coffee Talk Zoom Meeting
For a Small Group Connection
Join Grace Groups!  Contact: Shawn Foreman 
Pastor Nanette's Lenten Study
Inspired:  Slaying Giants, Walking on Water, and Loving the Bible Again
by Rachel Held Evans
     If the Bible isn't a science book or an instruction manual, then what is it? What do people mean when they say the Bible is inspired? When Rachel Held Evans found herself asking these questions, she began a quest to better understand what the Bible is and how it is meant to be read. What she discovered changed her and it will change you too.
Undaunted by the Bible's most difficult passages, Evans wrestles through the process of doubting, imagining, and debating Scripture's mysteries.  The Bible, she discovers, is not a static work but a living, breathing, captivating, and confounding book that is able to equip us to join God's loving and redemptive work in the world.
Choose one of the following meeting times:
Thursday mornings 9:00 – 10:00 am (February 18 – March 25)
Thursday mornings 10:30 – 11:30 am
Monday evenings 6:30 – 7:30 pm (February 22 – March 29)
Each class is limited to 20 participants.
Register at graceumc.church or email Shawn Foreman at 
All classes will meet via Zoom.
We are asking that you order your own book to be sent directly to your home.  To order from Cokesbury or Amazon use one of the links below:
Please join us On-Line, Wednesday evening, February 17, 7:00 p.m. as we begin the season of Lent with Ash Wednesday worship.  Because we cannot gather for the imposition of ashes, we are inviting you to collect a small container of dirt from somewhere meaningful to you . . . your favorite park, backyard/garden, or if it's too cold, maybe from a potted plant inside your home!  We'll need enough dirt that we can run it through our hands and fingers and back into a bowl as we offer thanksgiving and blessing for the earth from which we come and to which we return.  And enough so that if you want, you can scatter at the entrance to your home or your porch or driveway in blessing for your "safe space" i.e., sanctuary, from which you will worship during this Lenten season. The traditional phrase we use for imposition of ashes when making the sign of the cross is, "from dust you have come and to dust you shall return." A recognition of God's creativity, our mortality, and God's promise to lift us up again.
We are thrilled to provide your family with a resource to engage all ages in faith formation at home during Lent. Starting with Ash Wednesday and going through Easter, each weekly session will have a scripture, reflection, discussion questions, activity, coloring page, and interactive prayer. There are two devotions options so that all ages will find meaning. Additional activities include a special Family Kindness Challenges as well as a 40 Days With Jesus devotional activity. 40 Days with Jesus is a simple daily devotional activity aimed at helping us develop the habit of growing in Jesus, serving others and seeing God in our everyday life. Register by February 10th to ensure timely delivery of your Lent Box.
Contact Stacy Guerrero at  with any questions.
     Each year we look forward to continuing the Methodist tradition of presenting 3rd grade students with a Bible of their very own. This age-appropriate Bible is a gift from our congregation and our prayer is that this gift will help them go deeper in their relationship with God. This year, we will hand deliver your student's Bible to your home! We will conduct a special virtual blessing as well as a Get To Know Your Bible virtual small group for 3rd graders with dates to be announced mid-February. Register by February 12th for this special home delivery for your student!  Contact Stacy Guerrero  with any questions.
The congregation has the opportunity to actively participate in this important rite of passage by sponsoring the cost of a Bible for one of our third graders. Your $30 donation will purchase an engaging Bible and workbook with interactive elements to capture inquisitive young minds.
Grace Extravaganza 2021 – THINGS TO KNOW

Extravaganza 2021 is getting closer!  Everything is moving forward so that we can enjoy this event virtually!
Registration will begin on Friday, February 19th.  We will send out an email blast the day before with a link.  Please register!
Once you are registered, you will be able to Preview Bid Items.
Bidding will begin on February 26th and will continue until Friday, March 5th at 10pm.
Fund-the-Need donations will be accepted from February 26th thru April 5th.
You will be able to locate the Auction Site on the website, Facebook and through email blasts and text messages.
Pickup for purchased items will be on Saturday March 6th from 10–5 and Sunday March 7th from 12–5.  It will be first come first serve.  Please go to the church office parking lot and let us help you.  We will publish more specifics before the event.
If you are unavailable to pick up on the 6th or 7th you will need to make an appt. for a later date.
We are depending on all of you to help make our VIRTUAL Extravaganza a success!  We still need donations both Big and Small.  Please drop off donations at the church office – or feel free to contact Sharon Spencer at  or call 913-485-0692 so we can arrange pick up.
Deadline for donation drop off is February 24th.
 We Are Going to Have Gift Baskets – please see the list of donation items below and on the website.  Please drop off the donations at the Church office.
More Information will be coming…….
For questions, contact Liz Dunsing
913-269-4233

These are the businesses that have always supported us.
Please remember to support them during this time!
Jack Stack BBQ                     First Watch                      Johnny's Tavern
Longhorn Steakhouse            Old Shawnee Pizza        Texas Roadhouse
The Rub BBQ                         Wahlburgers                   Feeney's Hallmark
Hy-Vee                                    OP Marriott                     Royals
Kansas University                   Kansas State                  Salty Iguana
Heartland Men's Chorus         Quality Playhouse           Speedy Car Wash
Costco                                     Mass St. Fish House
KC Renaissance Festival
Extravaganza Basket Auction
This year is a bit different: your donations will determine the types of baskets we can put together for the auction!
Here are some ideas for NEW items to donate for baskets.
Please return your donations to the church or contact the church office to arrange for a committee member to pick them up.
Donations need to be in by Wednesday, February 17.
Fabric masks
Gardening supplies
Baby items: gender neutral colors and themes
Home décor items
Picture frames
Notecards, Thank you notes, card sets
Inspirational themed gift items
Kansas Themed gift items
Bath gels, soaps, lotions, manicure supplies, facial masks, etc.
Coffees, teas, hot chocolate mix, mugs, travel mugs
Art supplies and craft kits for kids
Family board and card games
Kitchen & cooking items
Baking supplies & mixes/cake & cookie decoration supplies
Spices, sauces, mixes
Craft supplies or kits
Work out items and accessories
Stress relief: yoga supplies, meditation aids, etc.
Cat or dog themed gift items
Chiefs, Royals, Sporting gift items
Non-perishable food, snacks, nuts, or candy
Gluten free treats and snacks/mixes
Pool/swimming fun/Outdoor games
Easter or spring themed items
Barbecue supplies and condiments
Candles, Candle holders
Office/school supplies
Travel games
Teacher appreciation items
Things that are YELLOW!
Things that are GREEN!
Gift Card Ideas
Smaller denomination ($10 – $20) gift cards for baskets:
Family friendly restaurants/Pizza/Fast food
HyVee or other grocery
Coffee shops
Craft stores
Gas stations or convenience stores like Quik Trip
Small businesses we can support at this time: local gift shops, bookstores, restaurants
We need medium to large size Baskets!
You can always donate cash or big box store/Amazon gift cards to the committee!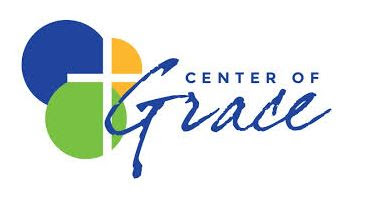 CAN YOU HELP US DO THE LAUNDRY?
Please donate liquid laundry detergent (container that will wash 22 loads) for the Center of Grace Hygiene Kits. You can bring them to the Center M-F 8:30-12 and 1-4 pm. Thank you 
NEW PROJECT FOR KOHL'S CASH!
     We can put your Kohl's Cash dollars to work with a new project for children in need.  As you know, undies and socks must be new items. We will use any current donated Kohl's cash to purchase these more personal items for the clothing closet at Center of Grace.
If you can help, please email Monica at the Center of Grace [email protected]center.
You can upload a picture of actual Kohl's Cash or if you shop online, you can forward an email that contains your Kohl's Cash code number.  Thank you!