Scripture Readings for Sunday, January 17
Old Testament: 1 Samuel 3:1-10
Gospel: John 1:43-50
"Called and Sent" Sermon Series
Jan. 17 – Called Thru and To the Cynics
Jan. 24 – Called Thru and To What's Unfair
Jan. 31 – Called Thru and To the Unlikely
Feb. 7 – Called Thru and To the Young and the Young at Heart
Feb. 14 – Called To and Thru the Extraordinary
On-Line Worship
Pastor Nanette's Traditional Service at 9:15AM
Pastor Kyle's Common Grace Contemporary Service at 10:45AM 
Join us on Facebook, our website or YouTube as we stream at those times.  If you miss seeing us on Sunday, the sermons will be posted later on the Grace Website, YouTube, Facebook and our Grace App.
Additional Opportunities to Connect
Chat With Pastors Nanette and Kyle 
Tuesday afternoons at 3:00pm via Facebook
Virtual Coffee Talk With Pastor Kyle
Thursday afternoons from 4:00 to 5:15 via ZOOM Coffee Talk Zoom Meeting
For a Small Group Connection
Join Grace Groups!  Contact: Shawn Foreman 
---
Start the New Year with a small group experience. 
JOIN A GRACE GROUP—new groups are starting soon.
These groups start with a five-week study of The Class Meeting:  Reclaiming a Forgotten (and Essential) Small Group Experience, by Kevin M. Watson.
Grace Groups provide a place for people to talk to others who want to grow closer to God about what is happening in their life with God.  They help people become more aware of what is going on in their own lives as Christians, reminding them that being a Christian should make a meaningful difference in their lives.  After the initial five-week study the group members decide if they want to continue to meet as an ongoing Grace Group.
Three new Grace Group opportunities:
Tuesday Evenings: 6:30 – 8:00pm
Jan 26 – Feb 23
Leader: Shawn Foreman
Wednesday Evenings: 7:30 – 9:00pm
Jan 27 – Feb 24
Leader: Dr. David Graham
Thursday Mornings: 9:00 – 10:30am
Jan 28 – Feb 25
Leader: Shawn Foreman
Grace Groups meet by Zoom until we are able to meet in-person.
The books are available at the church office for $15.
---
BEGIN THE NEW YEAR with a
Healthy Lifestyle Program
based on…
faith 
food 
fitness 
focus 
friends
The Daniel Plan: 40 Days to a Healthier Life
The Daniel Plan teaches simple ways to incorporate healthy choices into our current lifestyle and helps us understand the kind of foods God created to keep us fit and strong. The book is categorized around five key concepts for optimal health: faith, food, fitness, focus, and friends. These concepts encourage us to deepen our relationship with God and offer inspiration as we make positive choices each and every day.
This study is led by Linda Lynch, a Health Coach certified by the National Board of Health and Wellness.
Meetings will be on Zoom, Monday evenings 7:00-8:30pm, Jan. 25th – Mar. 1st
The study guide is required for the class and the book is optional.  You can left click on one or both of the buttons below to order, and have class materials sent directly to your home.
Study Guide – from $7.99 on Amazon – Required for class
Click Here to Purchase Study Guide
Book – from $14.96 on Amazon – Optional
---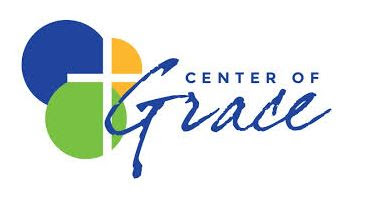 CAN YOU HELP US DO THE LAUNDRY?
Please donate liquid laundry detergent (container that will wash 22 loads) for the Center of Grace Hygiene Kits. You can bring them to the Center M-F 8:30-12 and 1-4 pm. Thank you 

VOLUNTEERS NEEDED FOR CLOTHING MINISTRY
The clothes closet at the Center of Grace serves families who are looking for clothes, shoes, linens, toys, and household goods. We are looking for volunteers during our shopping hours: Tuesdays 3-5pm, Wednesdays 5-7pm and Saturdays 9-11am.
Volunteers check people in, check IDs, answer questions, and check people out.
Shoppers come in by appointment only, we all wear masks and gloves, and we restrict how many people are in the closet at one time to maintain social distance.
If you have any questions, please call the Center at 913-764-1353 or email Pastor Sylvia at 
---
Save the Date for Grace Extravaganza 2021
It's  the VIRTUAL Party you will not want to miss!
Grace Extravaganza is our Annual Fundraiser for Missions and Ministries.  This year starting on Friday, March 5, we will be hosting a different kind of Extravaganza.  It will be safe, socially distant, healthy and VIRTUAL!!
In years past, we have depended on our many business partners and corporate sponsors for donations.  This year we realize they have been extraordinarily impacted by COVID-19 and we do not feel that we can ask for donations.  We are extremely thankful to all of their past generosity!
We will be depending on all of you to make our VIRTUAL Extravaganza a success!  We still need donations both Big and Small.  Past donations have included vacations, hotel getaways, gift cards and certificates, fine art, jewelry, toys and tickets to all kinds of events.  Please drop off donations at the church office – or contact Sharon Spencer at  or call 913-485-0692 so we can arrange pickup. 
For more information, contact Liz Dunsing

(913) 269-4233
These are the businesses that have always supported us – please remember to support them during this time! 
Jack Stack BBQ                 First Watch                        Johnny's Tavern
Longhorn Steakhouse        Old Shawnee Pizza          Texas Roadhouse
The Rub BBQ                     Wahlburgers                     Feeney's Hallmark
Hy-Vee                                OP Marriott                       Royals
Kansas University               Kansas State                    KC Renaissance Festival
Heartland Men's Chorus     Quality Playhouse            Speedy Car Wash
Costco                                 Mass St. Fish House       Salty Iguana
---
To book your appointment: click on the button below and enter Group Code: KC2H
---
THANK YOU GRACE!
A great big THANK YOU to everyone for your continued financial support of our Church.  During a chaotic 2020, this congregation stayed forthright, maintaining our giving at over 95% of the 2019 level.  This coupled with the management of our expenses has resulted in our financial position being even stronger than a year ago today.  Going into 2021, our future looks bright.  Our stewardship campaign resulted in over $1,000,000 of pledges and we continue to provide high-quality programs to our children, youth and adults.  The creativity of our staff to provide these programs while providing a safe environment for everyone is truly amazing.  We couldn't have done it without every single one of you that gave so generously to our Church.  So again, THANK YOU.