Dropping By to Talk About Jesus
Scripture Readings for Sunday, January 3
Old Testament: Isaiah 60:1-6
Gospel: Matthew 2:1-12
The service will include the Celebration of Holy Communion
On-Line Worship
Pastor Nanette's Traditional Service at 9:15AM
Pastor Kyle's Common Grace Contemporary Service at 10:45AM 
Join us on Facebook, our website or YouTube as we stream at those times.  If you miss seeing us on Sunday, the sermons will be posted later on the Grace Website, YouTube, Facebook and our Grace App.
Additional Opportunities to Connect
Chat With Pastors Nanette and Kyle 
Tuesday afternoons at 3:00pm via Facebook
Virtual Coffee Talk With Pastor Kyle
Thursday afternoons from 4:00 to 5:15 via ZOOM  Coffee Talk Zoom Meeting
For a Small Group Connection
Join Grace Groups!  Contact: Shawn Foreman 
---
WEEKLY MANNA: A Small Group Starting January 2021!
Spend an hour a week in this new group as you revitalize your relationship with God using "The Upper Room Disciplines."  Based on the Revised Common Lectionary, Disciplines is a three-year cycle of Sunday scripture readings with brief, insightful devotions written by leaders from diverse Christian traditions.  The hour will be spent reading the scripture and sharing our responses to the daily meditations.  This group will start on Thursday, January 7 at 9 am and meet weekly via Zoom until we can safely meet in person.  Register by responding to Regina () or Pastor Cheryl ().  You will be notified by email when your book is ready to be picked up in the office at a cost of $15.
The group will be limited to 12 people, so if you are interested you will want to sign up soon. When it is safe, we will meet in the coffee shop at the church.  Until then, we will connect by ZOOM.  Begin the New Year anew with weekly manna for the journey.
---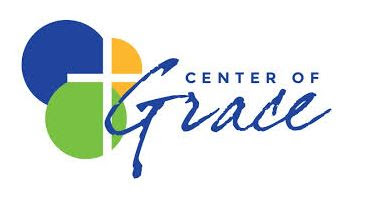 CAN YOU HELP US DO THE LAUNDRY?
Please donate liquid laundry detergent (container that will wash 22 loads) for the Center of Grace Hygiene Kits. You can bring them to the Center M-F 8:30-12 and 1-4 pm. Thank you 

VOLUNTEERS NEEDED FOR CLOTHING MINISTRY
The clothes closet at the Center of Grace serves families who are looking for clothes, shoes, linens, toys, and household goods. We are looking for volunteers during our shopping hours: Tuesdays 3-5pm, Wednesdays 5-7pm and Saturdays 9-11am.
Volunteers check people in, check IDs, answer questions, and check people out.
Shoppers come in by appointment only, we all wear masks and gloves, and we restrict how many people are in the closet at one time to maintain social distance.
If you have any questions, please call the Center at 913-764-1353 or email Pastor Sylvia at 
---
---
DID YOU KNOW…..
Under the CARES Act, part of the federal government's COVID-19 relief program that Congress passed in March of 2020, individual taxpayers can take a deduction of up to $300 for monetary donations made in 2020 even if you do not itemize deductions on your 2020 tax returns.  This opportunity only applies to the 2020 tax year, and donations must be made by December 31, 2020 to be applicable.  Therefore, if you are still considering a monetary gift to Grace Church or the Center of Grace in 2020, this is one way where your gift may reduce your tax burden even if you don't itemize deductions.  For more information, click on the following link www.nytimes.com/2020/11/20/your-money/charity-deductions-taxes-coronavirus.html, go to the IRS website www.irs.gov, or contact your tax advisor.
---
THANK YOU GRACE…
…for your response to the 2021 Stewardship Campaign.  Your support of our 2021 Stewardship Campaign is greatly appreciated and will go far to help us do the work of the church.  If you have not yet sent in your "Intent to Give" card, it's not too late.  If you did not receive one please contact the church office and we will mail one out to you OR you can contact Mike Pelan and he will take your giving information over the phone.
As you prayerfully contemplate your 2021 "Intent to Give", please know that we continue to use your financial gifts in the most cost-efficient manner possible to reach the greatest numbers possible.  No gift is too small nor too large for the work of the Spirit in this place.  We need you and we need one another for God's work and will to be done.  Thank you for your continued generosity.
---
Church Offices Closed
January 1, 2021
Reduced Office Hours
December 28-31 (Monday – Thursday)
9am – 3pm
---