Christmas Eve at Grace UMC
CHRISTMAS EVE On-Line Worship
Common Grace – 1:00 p.m.
Traditional Service – 7:00 p.m.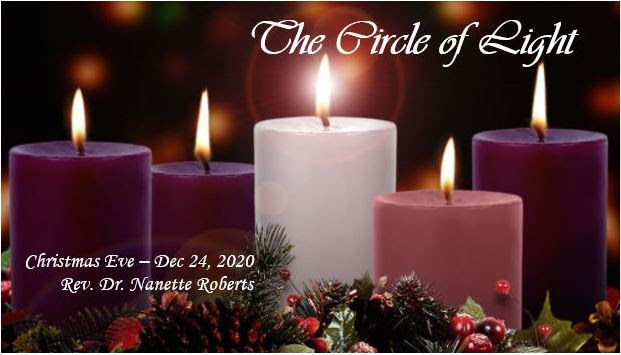 Scripture Readings for Christmas Eve
Old Testament: Isaiah 11:6-9
Gospel: Luke 2:1-20
---
RIDGEVIEW CAMPUS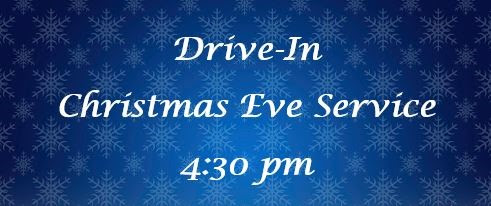 The Drive-In Christmas Eve Service Is On!!
You are welcome to join Pastor Nanette and Pastor Kyle for a Christmas Eve service unlike any other.  The Drive-In Rooftop Worship Service will begin at 4:30pm at the Ridgeview Campus.   We will celebrate holy communion and just as it's getting dark at 5:00-5:10pm, we will pass the light of our headlights along the rows of cars as we sing Silent Night.  Join us for this once in a lifetime memorable Christmas Eve Event!
CANDLE LIGHTING and COMMUNION
You have the opportunity to come to our Ridgeview Campus to light a candle and receive individual, blessed, take-home communion elements.  You are invited to light a candle as a way of sharing the light of Christ, as a memory of Christmas tradition, or in honor or memory of someone you're missing this Christmas.  You can do so in this self-directed, socially-distanced space.  Stop by anytime from 4-8pm, off the upper parking lot, underneath the steeple.
---
COMMON GRACE Christmas Eve
On Wednesday, December 23, Common Grace will be publishing all of the Christmas songs that we've recorded, together with a few brief readings, to help you celebrate your Christmas Eve Eve! This video is available for you to stream RIGHT NOW on Facebook or YouTube!
CAMPFIRE CHRISTMAS EVE with COMMON GRACE – Be a part of Common Grace's special Christmas Eve worship, streaming beginning at 1pm on 12/24 – and available on-demand anytime after that.  Join us as we celebrate the heart of Christmas and welcome wonder!  Available on Common Grace's Facebook page and YouTube.
---
There is still time to view the FREE Cloverton Concert!
The Cloverton concert continues to be available to stream through midnight on Christmas. Watch here: https://youtu.be/CszzlFhEm3I
---