---
Outdoor Worship Moves Inside – October 11
With the coming of Autumn and colder weather, we are moving our 40 min. outdoor in-person worship service inside.  Pre-registration on our website is required and friends, we need you to follow all protocols with faithful diligence. 
MASKS ARE REQUIRED THE ENTIRE TIME WE'RE INSIDE.
We will have hand sanitization and check-in stations inside each entrance.
We will have rows marked for seating that we ask you to observe and will help you keep at least 3 chairs between your family and the family closest to you in the sanctuary.
We also ask that you not gather for fellowship (I HATE saying that as a pastor) either before or after the service inside the building.
If you are feeling any symptoms or have been in a place where the virus has later been discovered, we ask that you refrain from coming for 2 weeks.  We want to care for others first as we begin to find a way forward.
Register for In-Person Service
Please Know
ON-LINE SERVICES WILL CONTINUE WITHOUT PAUSE.
Whether we worship together on-line, drive-in, or with a new opportunity outdoors, we remain a community of God's Grace!!!
---
On-Line Worship
Pastor Nanette's Traditional Service at 9:15AM
Pastor Kyle's Common Grace Contemporary Service at 10:45AM 
Join us on Facebook, our website or YouTube as we stream at those times.  If you miss seeing us on Sunday, the sermons will be posted later on the Grace Website, YouTube, Facebook and our Grace App.
Additional Opportunities to Connect 
Chat With Pastors Nanette and Kyle 
Tuesday afternoons at 3:00pm via Facebook
Virtual Coffee Talk With Pastor Kyle
Thursday afternoons from 4:00 to 5:15 via ZOOM
For a Small Group Connection
Join Grace Groups!  Contact: Shawn Foreman
---
"GET UP AND GROW" 
2021 Stewardship Campaign
Yesterday, we launched our 2021 Stewardship Campaign. Letters and "Intent to Give" cards were sent out last week, so keep your eye out for these in your mail this week.  Please fill it out and return your card in the self-addressed envelope, place it in a basket at the Sunday morning worship service or bring it to the Church office.
If you wish to continue giving in the manner you did in 2020, check the box entitled "continue current method".
If you wish to change methods or you are new to making a pledge, check the appropriate box on the card.
If you need any assistance in setting up on-line or ACH giving, please give us a call at the Church.
Lastly, if you don't receive a card, you may pick one up at the church, at the worship service on Sunday morning, or call us at the office and we will mail one out to you.
As we continue to live in these unprecedented times, the invitation to give, serve, and witness to God's generous grace is ours to share.  It takes all of us together to live into the visions God has for Grace Church.  As you prayerfully contemplate your 2021 "Intent to Give", please know that we continue to use your financial gifts in the most cost-efficient manner possible to reach the greatest numbers possible.  No gift is too small nor too large for the work of the Spirit in this place.  We need you and we need one another for God's work and will to be done.
Thank you for your continued generosity.
---
Do you have questions about Grace United Methodist Church?
Are you interested in learning more?
Join us for a session of:
ALL ABOUT GRACE (via Zoom)
Sunday, October 11, 2020 1PM
You will also have an opportunity to sign up for a ministry consultation, where you can get personalized advice about how to get more connected at Grace. As you visit with our pastors and staff you will learn about our church community our ministries.
Use this Zoom link to join us at 1 PM on Oct. 11th.
https://zoom.us/j/95541707118
Passcode: 362675
Meeting ID: 95541707118
---
---
Center of Grace Expansion and Renovation Underway!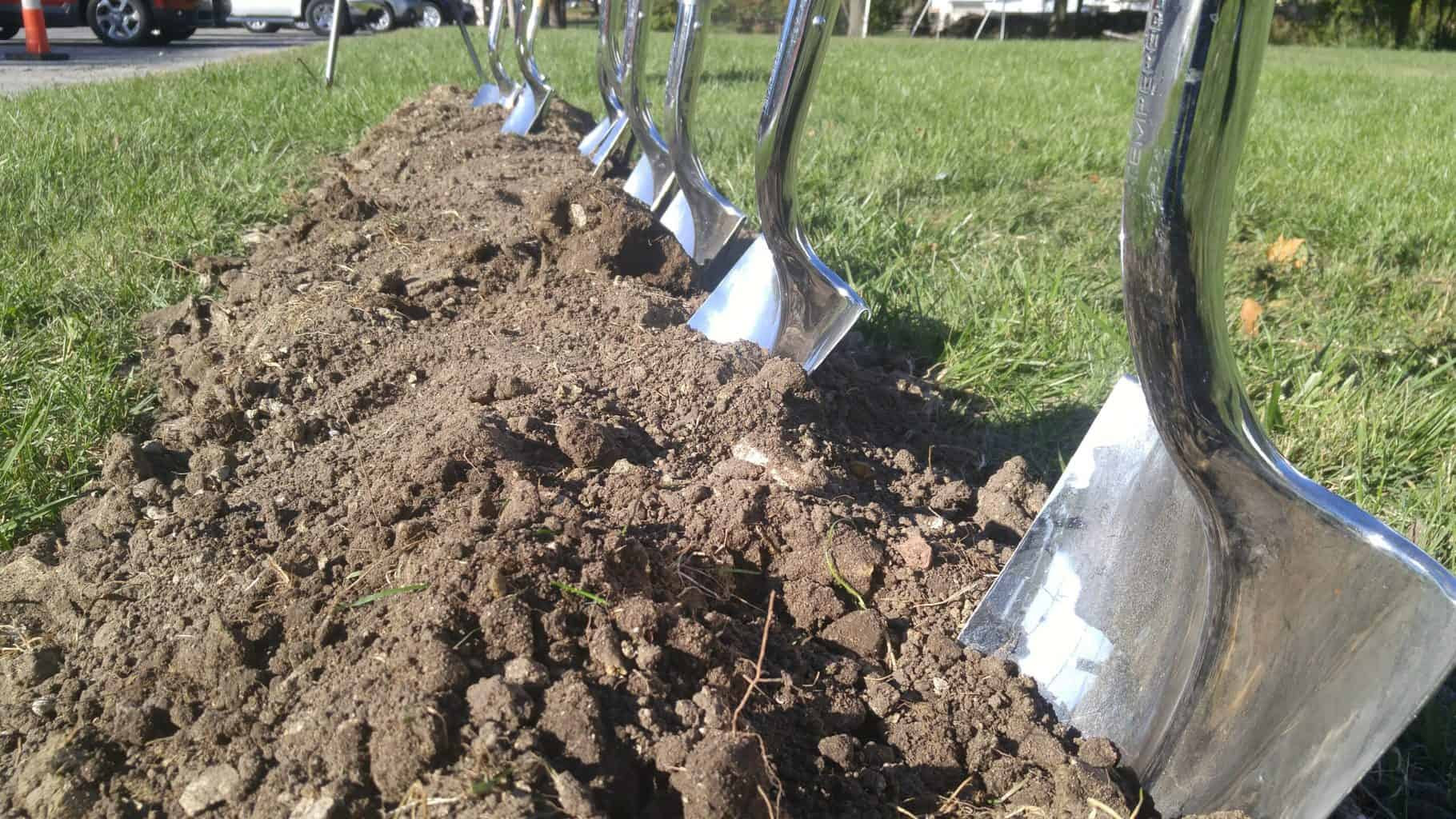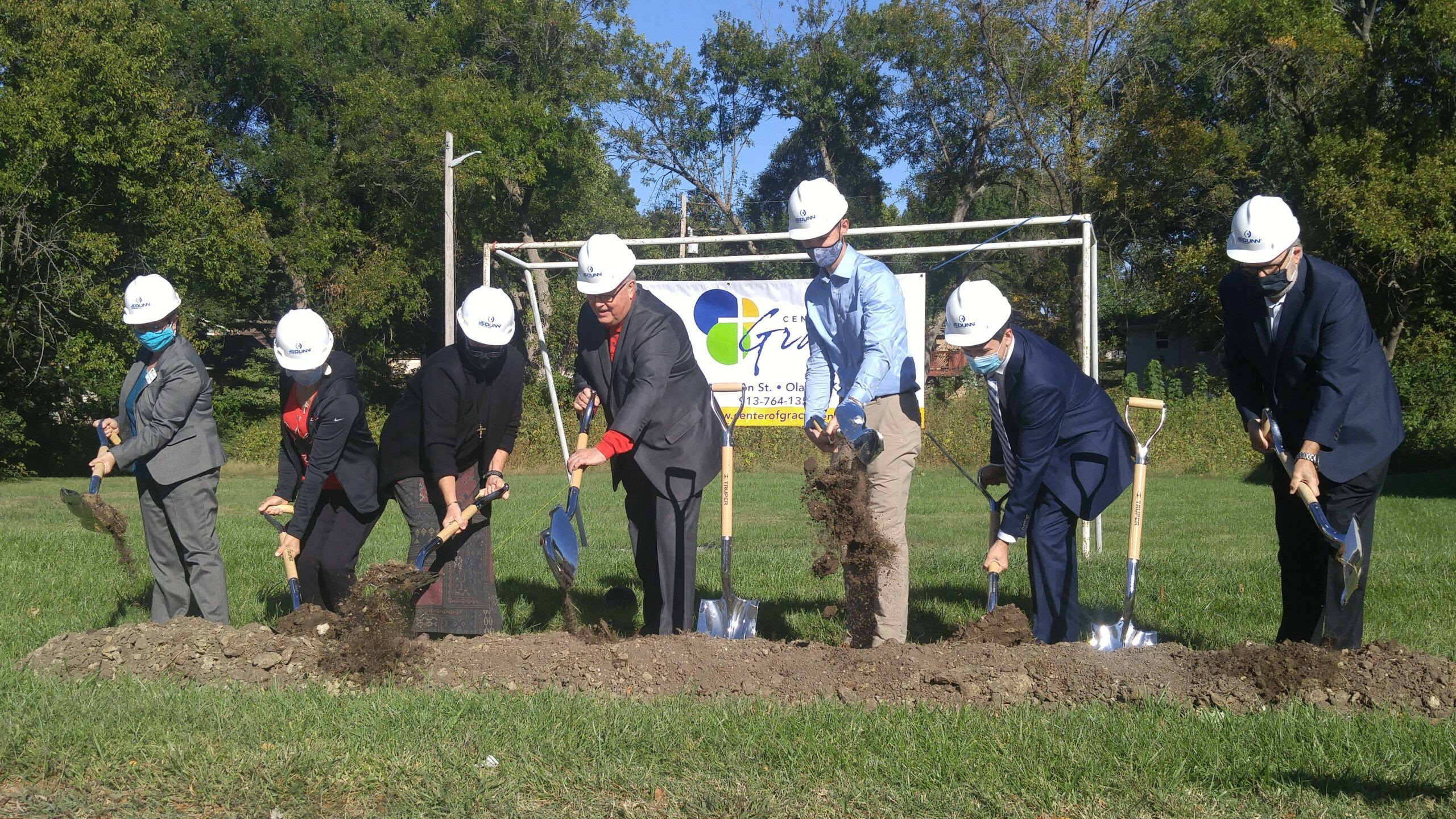 After a successful $6 million capital campaign, the Center of Grace has broken ground to expand and renovate its building.  This expansion will allow the Center to serve up to 300 children and youth through their partnership with the Olathe Boys and Girls Club in addition to all the Center already does.
---
The Clothing Closet Needs YOU!
Center of Grace is looking for volunteers to help at the clothing closet on
Tuesdays (3-5 pm),
Wednesdays (4-6 pm) and
Saturdays (9-11 am)
We are keeping a safe environment:
Only one person/family is allowed in the building at a time,
Everyone will be wearing a mask and we provide gloves for them while they shop.
All shoppers make appointments in advance and we are only helping 4 people every 30 minutes.
Please contact Pastor Sylvia if you can help once/month or if you can be a sub on call.
---
Grace Kids Small Groups
Grace Kids is looking for extra hands this fall to support families! For questions or to sign up to help, e-mail Mona Candea ().
---