Grace in the Struggle
Rev. Dr. Nanette Roberts
Sunday, July 12, 2020
On-Line Worship
Pastor Nanette's Traditional Service at 9:15AM
Pastor Kyle's Common Grace Contemporary Service at 10:45AM 
Join us on Facebook, our website or YouTube as we stream at those times.  If you miss seeing us on Sunday, the sermons will be posted later on the Grace Website, YouTube, Facebook and our Grace App.
Additional Opportunities to Connect 
Chat With Pastors Nanette and Kyle 
Tuesday afternoons at 3:00pm via Facebook
Virtual Coffee Talk With Pastor Kyle
Thursday afternoons from 4:00 to 5:15 via ZOOM
For a Small Group Connection
Join Grace Groups!  Contact: Shawn Foreman
UPCOMING GUMY EVENTS
Due to COVID-19, our summer mission trips for 2020 are cancelled. However, we are engineering creative and safe ways for students to serve, enrich relationships and partner with God. Check-out our current youth opportunities to get involved and serve our community.
Sleep at Home//Serve the City Missional Journeys in partnership with YouthFront. This opportunity allows students to sleep at home, meet at worksite in the Argentine neighborhood of Kansas City, KS to engage in work while abiding by healthy and safe guidelines.
July 20-23: High School
Register Here
Something To Eat. This event will occur at Center of Grace. Something To Eat allows for our student body to package nutritious and simple meals that are then distributed to the hungry in our nation and worldwide.
July 14th: Middle School
Register Here
July 16th: High School
Register Here
Back Packs!
Center Of Grace Renovation Progress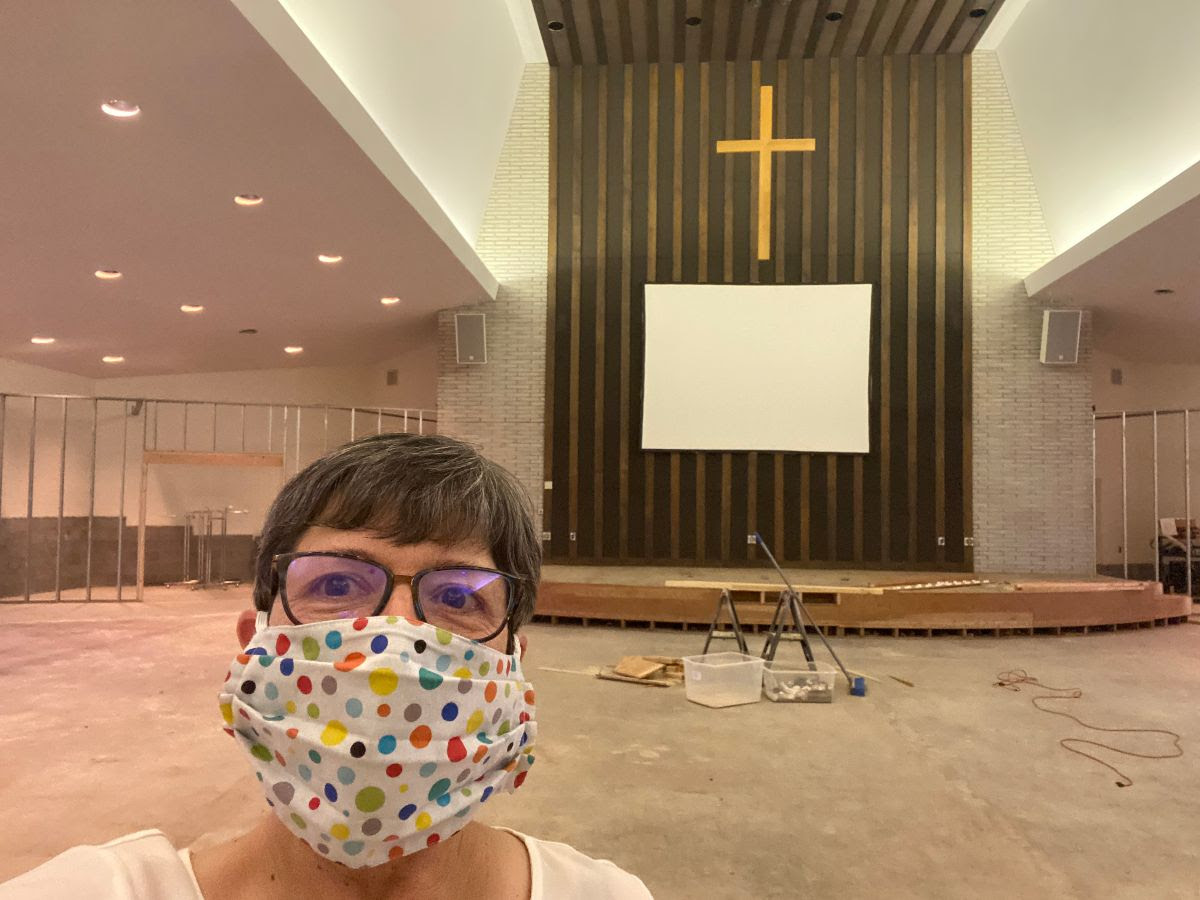 With the help of wonderful Grace volunteers, we began work to renovate the old sanctuary on May 26th. The funds for this project came from the Grace Extravaganza Fund-the-Need. This beautiful space will be transformed into a multi-purpose room, much like Grace Gathering. So far, we have taken out the pews, the choir lofts, the green carpet and the communion rails. We are building storage spaces where the choir lofts were, upgrading the lighting, painting and replacing the carpet. We plan to have it all done by the end of this month.
Painters Needed!!
WHEN:  Friday July 17th & Saturday July 18th
TIME:    From 9-Noon
Can you believe that we are winding down our big project at The Center of Grace Sanctuary!!
Our final volunteer step is to paint
The room has been cleaned out, the ceilings have been painted and the framing is complete.  We just have to paint the side and end walls and then the carpet can roll in.
Such exciting times
Due to COVID we can only have about 8 people at a time working.  Please contact Kristi Cooper at 913-669-3131 or  to let us know that you can help.
More Cookies!